Sunday Morning Bible Class
Every Sunday morning in the Youth Room in Escondido from 9:00-9:45 AM is our Bible Class. At the San Marcos campus, we meet from 10:45 - 11:30 AM in the fellowship area.
Youth Night
Youth Nights are every Sunday evening (not holiday weekends) from 6:00 -8:00 PM in the Youth Room in Escondido. Our evening usually involves food and some time to catch up with friends from other high schools. We will have a short Bible study and some prayer time as we get ready for another week of school.
Monthly Events
Every month we will do some sort of fun activity to bring us together on or off campus. Might be kayaking down in La Jolla or jumping around at a trampoline park. Check back monthly to see what we are up to next.
Jr. and Sr. High Youth Rock Climbing - Sunday, April 8
National Youth Gathering
Every three years, the LC-MS hosts a National Youth Gathering. During the summer of 2019, we will head to Minneapolis, MN to be a part of this amazing event. This event has been one of the many highlights for our youth as they join over 25,000 youth from all over the world for this week-long event. All high school youth are encouraged to be a part of this event.
NYG INFORMATIONAL MEETING - Aug. 26 - 6-7:30 pm
CLICK HERE to watch a recap video of our groups time at the 2016 National Youth Gathering.
CLICK HERE to watch a special recap video from the 2016 National Youth Gathering in New Orleans, LA!!
Servant Events
The highlight of our summers are our Servant Events. We usually have two events that we offer every year. The first eve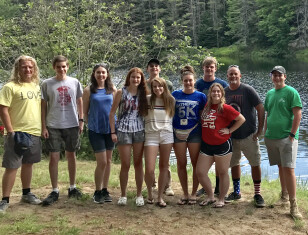 nt is a week long experience partnering with YouthWorks to help those in a particular city such as San Francisco or Denver. The other event is a two week experience usually overseas. We have sent groups to China, Macedonia and Greece, Poland, Slovakia, and Puerto Rico. There is a cost to these trips and we do a series of fundraisers throughout the year to help the families afford them.
CLICK HERE to watch a video recap of our Servant Events from 2017
---
Upcoming Events for High School Youth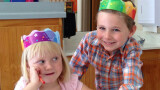 Every Sunday, 9:00 AM - 9:50 AM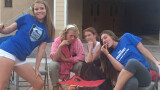 Every Sunday, 6:00 PM - 8:00 PM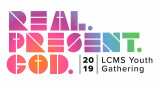 Sunday, August 26, 2018, 6:00 PM - 7:30 PM
CLICK HERE for a printable Youth Medical Release Form (required for all activities and events off of our church campus).