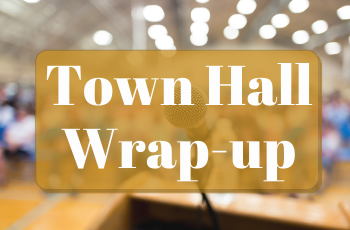 DCE Call Committee (last update 10/19)
The call committee has gone through the first round of interviews. We were unable to find a candidate so we are back to square one. We have reached out to the district for a few more names and are pursuing more interviews. Please continue to pray for God to guide this process. If you have questions, please reach out to Pastor Bob.
San Marcos Location Team (last update 12/14)
The San Marcos Location Team completed a search for new potential locations in the City of San Marcos focusing on the area southwest of Mission Road East of Rancho Santa Fe and west of Woodland Parkway. We also explored property on the far western reaches of Escondido bordering San Marcos and a building for purchase in San Elijo.
The Team found that the lease rates for the properties were in the range of $1.35 to $1.45 per square foot, which is approximately $0.60 more per square foot than our current expiring lease. Therefore, in addition to the buildout cost, an increase in the monthly cost would also come with any new leased location.
The Team also explored other temporary locations like Woodland Park Middle School, Palomar College, San Marcos Civic Center, and the 7th Day Adventist Church on Woodland Parkway, but found that these locations were either not available or not suited for our needs.
The new owner of the current San Marcos Location offered to sell the Church the current location for a 5% discount off of the advertised price of $1.34M. Working with our commercial broker we were able to negotiate a sale price of $1.1M with the Seller. After investigating the monthly mortgage cost the Team determined that the monthly cost would be on par with the monthly lease rates seen in the current market.
The Team is currently working with LCEF to establish a pre-approval in order to determine the financial details of pursuing the purchase of the current San Marcos location. Since the current location is not purpose build for a church, the property can be sold in the future as commercial office space when the permanent home for the San Marcos Campus is located, and God willing we may even have some equity.
The Team is confident that the purchase of the current location is the best option currently available that will allow us to continue to minister too and feed the Gospel to the people of San Marcos. We still have room to grow in this location and a lot of opportunity if we maintain our presence in the city. We are planning to bring the proposition of purchasing the current location to the Congregation for a vote on January 16th, which happens to be one day after the 10 Year Anniversary of the San Marcos Campus.
If you have questions, please reach out to Pastor Matt.